Media Partners
Jeremy Maggs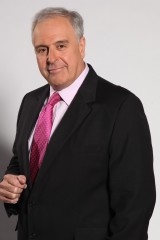 Jeremy Maggs is seen daily on eNCA where he hosts 'News Day'. In addition, he presents TV's longest-running marketing and media magazine show, "Maggs on Media".
On corporate stages, Maggs's brand-new talk is 'Discover What it Takes to Win! in South Africa'. Through the remarkable lives of 20 South African winners, across all strata of society, his talk shares the personal stories of some of South Africa's leading luminaries.
Maggs has been a journalist for over 30 years and has worked across all the media platforms - newspapers, radio, television and magazines.
He spent 10 years at Radio 702 where he rose to Head of News. He was instrumental in developing the Eyewitness News brand.
At SABC2 he was lead anchor on 'am-today on SABC2. Later he hosted the South African incarnation of hit television quiz show 'Who Wants to be a Millionaire'.
As advertising and media writer on the Financial Mail, Maggs is the editor of the authoritative yearly industry review 'Ad Focus'.
In 2017 he was inducted into the Liberty Radio Awards Hall of Fame and also won the best news and current affairs programme category for his show 'The Power Update on Power 98.7 FM.
See other speakers
Maserati - Driven by Tomorrow's Leaders
Sponsors
<