Media Partners
Ran Neu Ner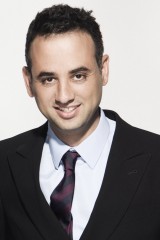 Ran Neu-Ner, group co-CEO of The Creative Counsel (TCC) is a born entrepreneur and strategist. Since childhood he sought out ways to do business. From handmade calendars in kindergarten to selling beauty cosmetics in his Matric year, Ran has always been determined to succeed.
The serial entrepreneur turned investor founded TCC with business partner Gil Oved in 2001 and was at the forefront of the revolution in the communication industry pioneering the merge between shopper marketing, brand activation, social media and field marketing. Currently Ran is in investing big on the on-demand economy, with recent venture capital investments into promising industry start-ups in this space and a slew of others in the pipeline.
Ran holds a B.Com and a Chartered Financial Analyst (CFA) qualification. He is a member of the global Young Presidents Organisation (YPO) as well as the Young Entrepreneurs Organisation (YEO). Mentorship is also something he believes in as part of giving back.
Ran has several awards on his mantelpiece, the latest being 2016 Top Performing Business Leader at the National Business Awards and EY Southern Africa World Entrepreneur Award for 2016 in the Exceptional category.
See other speakers
Maserati - Driven by Tomorrow's Leaders
Sponsors
<