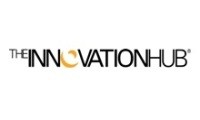 The Innovation Hub
The Innovation Hub (TIH) - Africa's first internationally accredited Science Park and a full member of the International Association of Science Parks - is the leading knowledge-intensive business cluster in South Africa, strategically located in Lynwood, east of Pretoria, Gauteng, The Innovation Hub's intelligent community has become a regional centre of innovation and knowledge creation linked to the fast moving world of global interconnectivity. TIH was established to address current and emerging socio-economic challenges and enhance Gauteng's global competitiveness by increasing the region's innovation capacity.
TIH was established in 2001 and is a subsidiary of the Gauteng Growth and Development Agency (GGDA), which is an agency of the Gauteng Department of Economic Development. The broader mandate of TIH is to build linkages between key knowledge sectors within the Gauteng province and to act as a catalyst for collaboration between research institutions, private enterprises and government departments, with the goal of finding innovative solutions to the social and economic challenges of the region.It plays a key role in facilitating the commercialisation and application of basic research, enabled by its physical location at the apex of a research and innovation triangle incorporating the University of Pretoria and Council for Scientific and Industrial Research (CSIR). TIH has strong relationships with provincial government departments and local governments in the region, and actively supports the implementation of innovation and 'Smart City' programs within these entities.
TIHMC is operating in a precinct with developable land of 30 hectaresin extent.A property owners association is in operation for the precinct and POA?? regulations are in place.TIHMC developed a Master Development Plan and an urban design framework to guide the development to towards full occupancy?.
• Currently, 24 600 bulk m2 of the total has been developed.
1. The following are developed land parcels (LP)
• LP6(The Enterprise Building 1)
• LP7(The Innovation Centre)
• LP9(BIGEN)
• LP10(SAPPI)
2. The site has been serviced except for the Southern District consisting of the following land parcels:
• LP16 (more descriptive – size in m2)
• LP17
• LP18
The physical environment at TIH is conducive for collaboration amongst residents, leading to increased innovation levels through their close proximity and shared goals, ultimately contributing to making the residents more competitive than their counterparts situated outside The Innovation Hub precinct.World-class infrastructure and value-adding business services support the growth of technology-rich business enterprises over the long-term.