Media Partners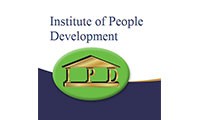 Institute of People Development
The Institute of People Development (IPD) is a management training centre, which is located in the Midrand Area, Gauteng, in South Africa.
We are committed to an ongoing process of achieving and maintaining our status as a "centre for learning excellence".
We offer further education and training (FET) learning programmes that are aimed at generic management development and learning & development practitioner development.
IPD offers customised and adaptable professional skills development consulting and training consulting services.

Effective skills development solutions are usually tailor-made to specific clients' needs. We assist the skills development manager, the training committee and/or skills development facilitator (SDF) to maximise skills levy grant claims and deliver their workplace skills plan.
IPD's consulting services also include developing and delivering various continuous professional development (CPD) learning interventions - Recr8
ReCr8 series is a value added service to our alumni to refresh, rethink, reinvent' their practices through continuous professional development.

We offer the following courses:
Generic Management Qualifications
National Certificate in Generic Management – NQF 4
· Planning and Goal setting
· Organise Resources
· Lead a Team
· Monitor Performance
· Specialization: General Management
National Certificate in Generic Management /Skills Development Management – NQF5
· Planning For Managers
· Management Foundations
· Relationship & Perception Management
· Performance Management
· Specialization Skills Development Management
· Specialisation: General Management
Learning and Development Qualifications
FET Certificate – NQF4
· ETD Coordination & Administration
· Train the Trainer
· Learning & RPL Advising
National Certificate – NQF5
· Needs Analysis &Skills Planning
· Learning Programme Design & Materials Development
· Facilitation, Coaching and Mentoring
· Assessment, Moderation & Evaluation
National Diploma – NQF5
· Qualifications, Standards &Curriculum Design & Development
· L&D Management & Quality Management
National Certificate – NQF6
· Distance Learning Programme
Customised Skills Training Courses
· Emotional Intelligence
· Diversity Management
· Business Writing
· Conflict Management
Specialist Consulting
· Learning Design & Development
· RECr8 – CPD Workshops/Courses
Technology Solutions:
· Learner Selection Tools
· Edu24 – eLearning Courses
We strive to maintain our position in the market as leaders in professional growth. Contact our learning advisers today and they will help you to customise your professional journey.

Maserati - Driven by Tomorrow's Leaders
Sponsors
<